**NEW** SUBSCRIPTION INFORMATION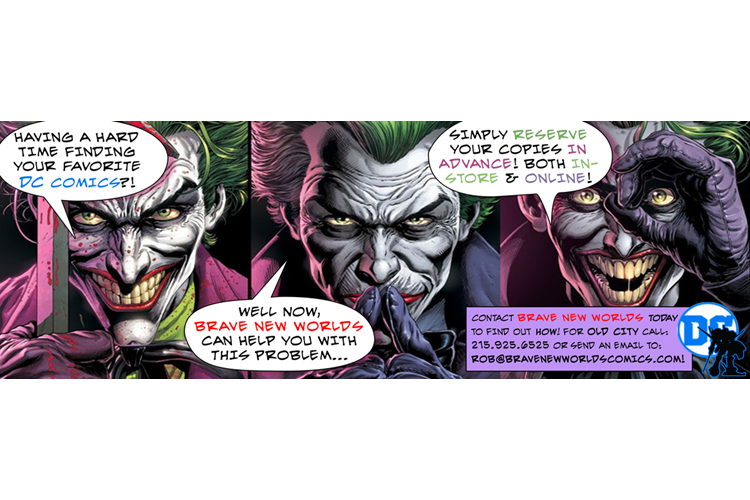 You probably already know you can order anything in our stores online here at Bravenewworldscomics.com, but did you also know you can now preorder upcoming issues and products from us too?
It's easy! Just go to 
customer.comichub.com
 and create a login and choose one of our Brave New Worlds locations as your preferred store. Be sure to use your full first and last name so we can synchronize you into our system which will happen in less than 24 hours.
Now you can log in, subscribe to upcoming series and issues, and if you were already a previous customer, you can view past purchases you've made and edit your pull list all online! You can also pay for anything you have aside in the store to make it available for fast and easy pickup.
--Your Friends at Brave New Worlds