Miles Of X To Autumn!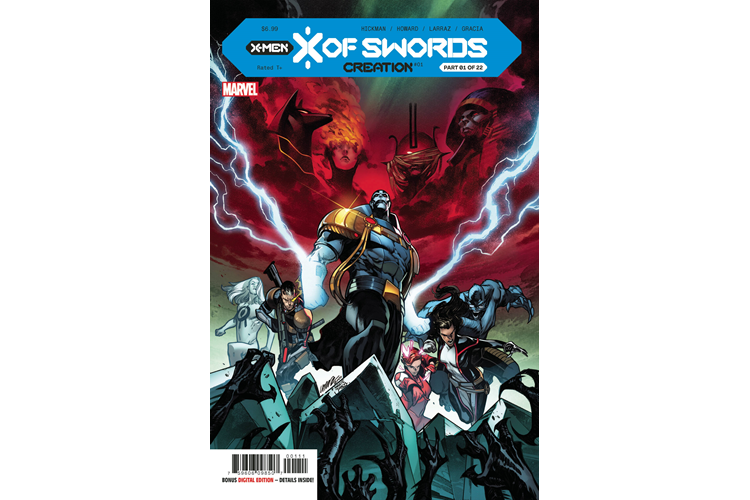 Ahoy-Hoy Friends!
These blog titles are making less and less sense. It's been a wet week and I am glad. I know I'll eat those words once it's cold and rainy for a month straight but it was a nice break. We've got another appearance from Paula this week and
"The Autumnal"
has been so popular we're almost out. As of this writing there's only one copy left on the shelf. If you want to pick it up let us know and we'll get a second printing for you!
Now A Word from Paula
A lot of you have asked about Treasure Your Chest this year. We're not going to do any events or auction this year. I know I could do online auctions, but with everything going on, I didn't gather any donations of things to auction. We are going to put out a jar at the counter for change and we'll ask if you want to round up your purchase to donate to the Breast Cancer Research Foundation. Our donation url is here:
https://give.bcrf.org/tyc2020
Fantasium will match the first $500 donated to the campaign! That's about equal to the amount that I usually spend on things like frames, prizes, and other party supplies. Since we aren't using any of those things this year, we'll give it directly to the Breast Cancer Research Foundation instead!  
Ed's Editorials

"The Autumnal" VaultI: Dirty watercolor pastels cling to clean but quick sketched line work informing and elevating the emotions and seasons of the story. The writing is heartfelt and poignant. There's honestly a lot to unpack in this issue and it sets up a wild twist, which by the ending you realize is masterfully foreshadowed. How do you confront the deceased who never wanted you? How do you raise a child when you raised yourself? Why is no one in this small town of a few thousand at your Mom's funeral? This book demanded my attention. 8 dirty leaves out of 10
"X Of Swords: Creation" Marvel: This is the first event in the "Dawn Of X"  era and if you've been following the story so far, I can't imagine you are anything other than excited. This is a dense issue: answering questions, setting up the battle lines, and posing new questions. Well worth the price of admission. If you haven't been following the "X-Men" saga or dropped off after "House of X" like I did, I admit this is one part boring, one part confusing and one part awesome unmissable action. Make sure you have a solid 30 minutes to dig into this oversized first issue because there is a lot going on. 7 someone please read this and talk to me about it because spoilers and I want to nerd out about what happened to that character when that other character did that thing (hope that made sense) out of  10 

"Miles To Go" Aftershock: Combine "Leon: The Proffesional" and "Bourne Identity" with "The Long Kiss Goodnnight" and thats pretty much our book. I know none of those are comics, I was racking my brain to come up with an in medium reference point. Obviously I need to read more comics. I'm certain there is some other good stuff thrown in the mix but I can't put my finger on it. Here's the breakdown, new government agents are hunting down retired agents in an effort to clean up any loose ends from exposing their covert actions. We don't know what those old ops are, but we know it involved child agents. It's an engaging read that balances the turmoil of broken homes with the action of classic spy thrillers. 7 headshots oput of 10