Hello, Goodbye!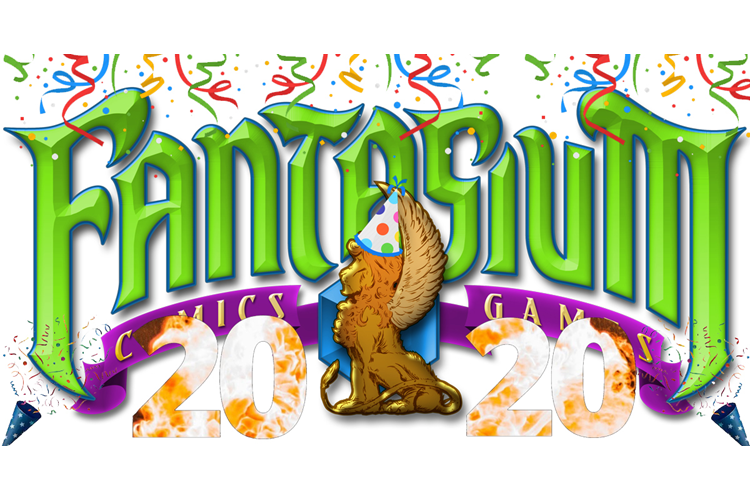 Ahoy-hoy Friends!
Sorry about the late post but this list took some time to put together! Ok, really I just droppped the ball for like 12 days. Here it is, all our favorite games and comics of 2020!
See You around The Shop--Ed

Paula's 2020 Favorites!

"Folklords" Boom: Graphic Novel
This book is about a kid that lives in a world of fantasy with trolls, and dwarves, and quests but he dreams of skyscrapers, airplanes, and watches. When a kid comes of age, they must go on a Quest. Ansel has decided his quest is to find the Folklords which is forbidden. Follow his journey and find out how it connects to his modern day dreams! The art is great, and so is the story. The ending makes me feel that there's going to be another series on the way, so I hope it'll be a 2021 favorite as well!

 "Mariposas" Board Game
This game is designed by Elizabeth Hargrave, designer of Wingspan. It is a vastly different game than Wingspan and is still very well designed. In this game you are moving your monarch butterflies from Mexico up into the United States, feeding and breeding as you go. The goal is to return as many butterflies as you can to Mexico. This game uses the real nature of monarchs to define the rules! No single butterfly makes the trip back, but their offspring do. The flowers you feed on along the way are flowers that monarchs are attracted to and you can only breed more monarchs when milkweeds are around.  

Ed's 2020 Favorites!

"We Live" Aftershock: Vibrant neon colors enticed my eyes while the cartoonish character designs softened the emotional and physical brutality of the scifi survival story.

"Mercy" Image: If Mirka Andolpho is writing and drawing it, I'm gonna love it! Alien plant parasites are killing people during the old west. Also there's a great love story and familial themes that ask us what is family?

"Un/Sacred" Ablaze: Sorry, not sorry. Mirka Andolpho"s made the list twice because it's excellent and so tonally different that I almost don't believe it's from the same creator. A demon and an Angel fall in love. It's a romcom, that is insightful, humorous, a tad raunchy, with endearing characters that go through real growth without ever losing their unique personality.

"Batman" DC: James Tynion IV's Batman has reinvigorated the title with bombastic action, new characters, and slowly bringing the Dark Knight back to a more street level hero. Unable to buy his way out of problems. Bruce is forced to once again rely on his wits and training.

"Maestro" Marvel: This is the story of how and why the Hulk becomes a dictator in a future dystopia.

Jill's 2020 Favorites!

Tasha's Cauldron of Everything
Remember Tasha and her Hideous Laughter? Well, now she's got her own supplemental book! This one has a little bit of everything and was really neat to dig my grubby little DM fingers into. There are some super cool class options – including some that finally make the Ranger EPIC – and several fun magic items and tools, like magic tattoos imbued with mythical powers! A ton of stuff in here was pulled from the heavily beta tested material from Unearthed Arcana and is a direct reflection of what the players wanted to see. I had a lot of fun reading through and then seeing how my players utilized it in our online campaign! My only wish is that there were more copies in the world so everybody could have one.

Heroes' Feast
A D&D cookbook – need I say more?? But seriously, Heroes' Feast (a super useful spell, let me tell you) is chalk full of super tasty recipes with fun names and beautiful photographs and lore. My favorite? Bangers and Smash, a delicious potato and sausage meal from the Dwarven chapter. Yum yum!!

Curse of Strahd Revamped
The OG adventure in sad little Barovia was my very first when I had just started playing D&D 5 years ago and holds a very special place in my heart (one time my character got her hand stuck in a mimic door and then got turned into a werewolf the next day – fun!). So when Wizards was like hey, we're re-releasing Strahd but in a real fancy coffin with a bunch of beautiful art and accessories, I jumped right on it. I didn't own it yet, so why not treat myself? Anyway, this particular campaign setting is so fun and has so many opportunities for spooky shenanigans. Not to mention that Strahd himself is a bloody legend (get it??). This one pleased my little goth heart.

Icewind Dale: Rime of the Frostmaiden
I was really excited for this adventure and I wasn't disappointed. It takes player's back to Icewind Dale, a classic Forgotten Realms region on the iconic Sword Coast – you might recognize it from the original Drizz't novels? The whole thing takes my favorite monsters and ice-ifies them, including the literal cutest chonker of a snowy owlbear. There are some unique NPCs that I really enjoyed, and the story itself is pretty dang fun. And the final boss? Love her. Only downside? There's a sad dragon story ☹ but I'll forgive them for that.

Mythic Odysseys of Theros
Despite not being a Magic player, this cross-over was a lot of fun and very aesthetically pleasing. There were several cool race options too, like Lion People (technical term, right?), and some cool water-based races that would go well with an adventure on the high seas. I definitely recommend giving this one a shot.

Explorer's Guide to Wildemount
This one was specifically meant for fans of Critical Role but absolutely has playability and appeal for those who've never even listened to a single episode. Wildemount is also the first new canon world in several years! And I guarantee that it's a cool one. It even has a new school of magic called Dunimancy which lets magic users control time or even create tiny black holes. I for sure think every DM especially should grab one of these to add some fun stuff to their arsenal.

Jill's 2020 D&D Picks
My favorite releases this year definitely have to be Tasha's, Heroes' Feast, and Wildemount. If you're going to grab any of these guys, try those first! <3

Nomen Omen: Volumes 1 and 2
Ok. So. Nomen Omen, am I right?? As an avid fantasy fan, I picked this series up after the first volume had already come out but hot dang was I glad that I did. The story revolves about Becky, a girl who gets her heart literally torn out and then develops magic powers? Kinda?? And her real mom might have been part of a cult??? It's honestly so cool. And the art – the art!! – is all black and white except when magic is involved, wherein it starts saturating the pages like synesthesia. It's such a neat concept and is executed so freaking well. This series is absolutely my number one of the year and everyone should read it. Riiiiiight now.