Legends OF Wonder-Chi: Life Story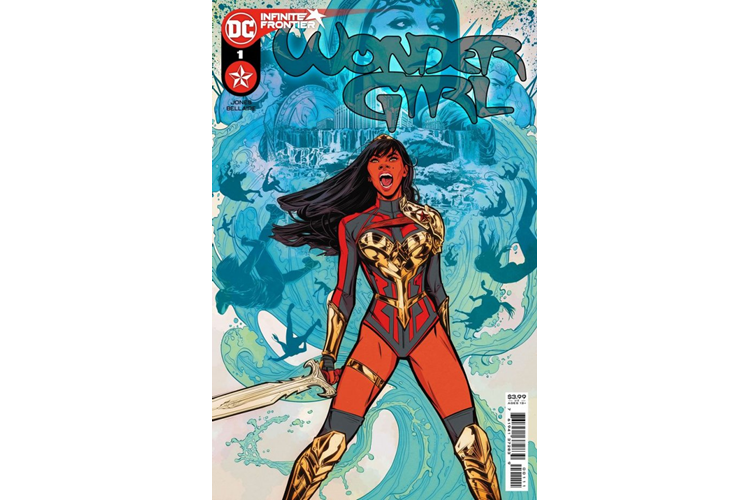 Huge bummer this week caused by shipping delays, many of our new comics have yet to arrive or were days late! I got to the few I could though. 
See You around The Shop--Ed
Comic Reviews
"Legends Of The Dark Knight" DC: The return of DC's classic Batman anthology is here! If you were thinking to yourself  "self, there just aren't enough Batbooks on the shelf to quench my bottomless need to read Batman", then good news! This first issue is setting up a classic Batman tale, using villains old and new. 7 times Batman passed gas out of 10.
"Wonder Girl" DC: Yara Flor, the newest Amazon (and she's from the Amazon) written and drawn by Joelle Jones, shines as a unique character in search for her history and her future. Yara is one part an entitled Gen Z social media narcissist, two parts butt kicker damaged from the horrific trauma she experienced at the hands of Ares the God Of War as a child , and somewhere in the middle is a semi reluctant hero. I can only guess that this series will lead Yara Flor into the established hero we saw in Future State, though she is still a deeply flawed character. Something more akin to a Marvel hero rather than the squeaky clean characters of DC. It should go without saying, Joelle Jones art work is stunning. 7 that's-not-how-you-help-out-an-old-lady out of 10.
"Fantastic Four: Life Story" Marvel: A great book for first time readers, as it's a crash course in FF history and lore. Heck, it's a great book for long time readers to re-enjoy the early tales and re-imagine the characters they love. It's a great book. 8 cosmic rays out of 10.
"Shang-Chi" Marvel: I'd say for the first half of the book I was mildly interested; I thought there were too many quippy characters, and though the pacing was quick the book felt slow - like the characters weren't keeping pace with the plot, or something like that.  However, by the third act the action picked up, and some really interesting dynamics started to emerge. I guess it's a slow burn, 'cause now I'm excited to read issue two! I'm gonna have to give it a duel rating, to reflect my two experiences. Part one: 6 awkward dates out of 10 Part Two: 8 Spider-Yerns out of 10.