Dark American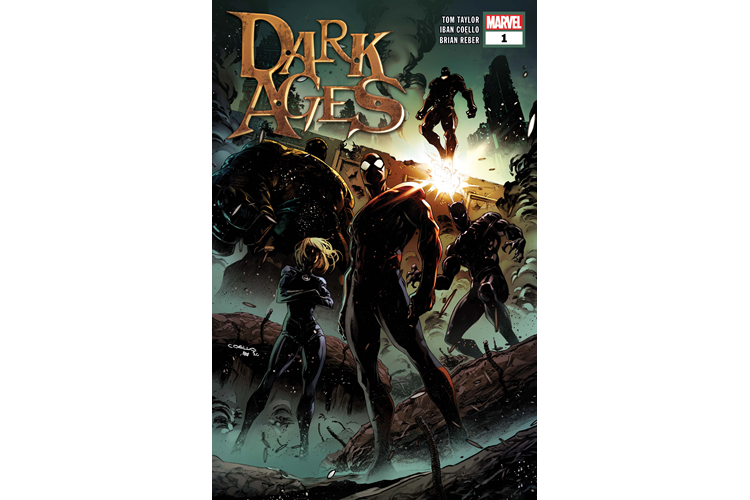 Ahoy-Hoy Friends!
It has been a busy and tumultuous few weeks. MTG pre-releases, FCBD, Labor Day BBQs, a Bug Zapper fell on my face and I think I burned my thumb! That's all my excuses for not having a blog out for a bit. On To The Reviews!
-See You Around The Shop--Ed
Comic Reviews
"Almost American"  Aftershock: A real life spy drama from the mid 2000s! Follow the true story of Russian Spies defecting to the USA. It's a little slow but I suppose real life tradecraft isn't as bombastic as Hollywood. The pacing is odd occasionally, for instance there is a moment where they are too sick to even look at food and then in the very next panel they are eating that very same food. This is minor detail and nitpick but it is noticeable and took me out of the story. 6 knock knock jokes out of 10
"Dark Ages" Marvel: This book has it all; action, excitement, death, love, heart-warming moments. I guess it's missing redemption, but I'm sure that will happen in a later issue. Tom Taylor is knocking it out of the park again. For my money this and Amazing Fantasy are the best books Marvel is putting out, 8 toddlers Dancing On The Ceiling out of 10 
Honorable Mentions
"Batman: Fear State Alpha" DC: It's a good primer that sets the stage and will help you figure out which tie-ins you'll want to read.