A Righteous Chicken City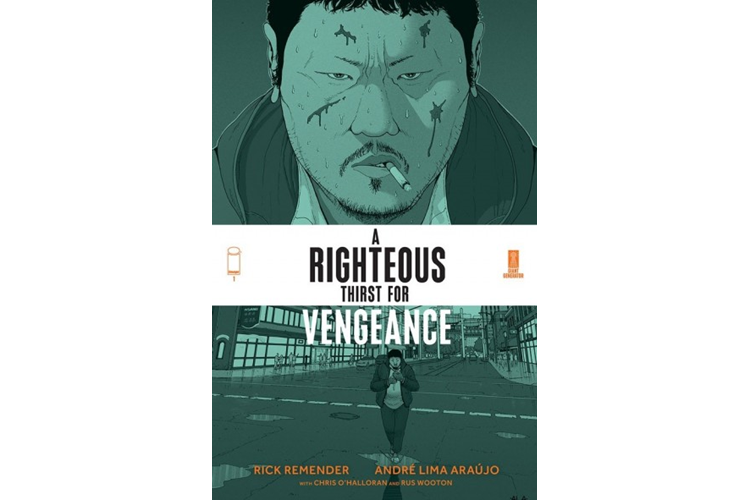 Ahoy-hoy friends,
It's been far too long since I've read anything. Hopefully you've been able to navigate the new releases without my expert guidance! 
-- See You Around The Shop -- Ed
"Comic Reviews"
"Arkham City: The Order Of The World" DC: Dan Waters and Dani, the same creative team behind "Coffin Bound" are weaving a tight suspenseful horror noir in the vein of "Se7en", which is still somehow firmly set in current continuity. Without I think alienating new readers. The varied characters have unique voices that drip with emotion, subtlety, and spine-tingling insanity. 8 jaw bones out of 10
"Chicken Devil" Aftershock: So good, so fun, so relatable. From the mildly exaggerated facial features capturing movement and emotion to the oh so real family bickering, this screams slice of life until it all goes wrong. 7 proprietary pressure fryers out of 10 
"A Righteous Thirst For Vengeance" Image: A mostly silent issue, with just enough dialogue to reinforce character traits. The art expertly propels the story forward while simultaneously foreshadowing the climatic reveal. 8 pigeons out of 10
SPOILERS: There are a few panels of fairly detailed mutilated murder victims, viewer discretion is advised 
"Honorable Mentions"
"Batman Vs Bigby" DC Black Label: I've never read Fables, I know, I know I'm missing out on a great tale. It's on my list, I swear! This was engaging and enjoyable and not knowing anything about Bigby, it still caught my interest. Worth checking out.
"Deathstroke Inc." DC: I read this mostly because Joshua Williamson is writing it and I've heard rave reviews of his Flash run and I'm really enjoying his Robin so far. Plus he seems to be in charge of DC's current direction so I figured whatever he writes will be "important". This issue is a bit slow, but lays a good foundation for future stories and lovingly pokes fun at Slade's history as a villain turned anti-hero and back again. 
"Gun Honey" Titan: I thought this was going to be a Feme fatale story but I am pleased that our titular character is more of a gun runner (kinda not really) for hire. 
"10 Years To Death" Aftershock: A spooky "murder mystery" one-shot perfect for the season.
"Eternals: Celestia" Marvel: The art is highly detailed and gorgeous. The opening panels alone relay the weight of the emotions harrying Ajak. On the other hand if you haven't been following Kieron Gillen's the "Eternals" run, this will probably be a slog through impenetrable lore.