The Rush Of Steel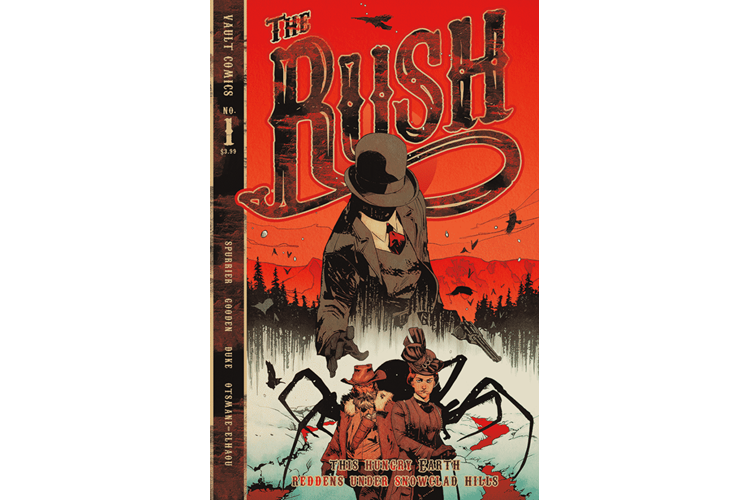 Ahoy-hoy Friends!
We've got more spooky stories, medieval superheroics, and crime dramas! I dare say we've got something for everyone.
-See You Around The Shop --Ed 
Comic Reviews
"A Thing Called Truth" Image: A confusing mess. Maybe this will read better as a trade but as single issues go this was rather jumpy in it's narrative. 5 rounds of beer out of 10
"Chilling Adventures In Sorcery" Archie Horror: A spooky good anthology! 7 unfinished burgers out of 10
"Dark Knights Of Steel" DC: I love the way Tom Taylor is playing with classic DC mythology. The miss-directions, the unfolding mysteries, the familiar characters playing familiar roles in unfamiliar ways. I know I'm not saying much of value, but I would hate to spoil the start of what I am sure will be a great story. The only thing lacking may be the art, it isn't bad by any means. It's painterly, emotional, and brutal so what am I complaining about? That's not rhetorical, if someone could figure out why the art isn't resonating as strongly as the narrative I'm all ears. 8 that rocket isn't big enough out of 10 
"Knighted" AWA Upshot: What if the civilian identity of say Batman worked like Santa Clause, from the Tim Allen movie? That's this book and it's great! It'll definitely read better as a trade, but this first issue does all the heavy lifting so the next few issues can really take off. The world building slides right in unnoticed and unobtrusive. This is bound to be a great send up of super heroes and Batman in particular. 7 peeping tom's out of 10 
"Newburn" Image: Chip Zdarsky brings us the tale of a retired cop, who is now on retainer for all the major crime families of NYC. Somebody's score goes missing, a family member gets offed, or anything else and they call in Newburn. It's a good crime drama and Newburn really does some detective work. Walking us through his informants, his deal with a few officers, and neatly lining up the pieces of the "who done it" puzzle. There's also a backup that exists. 7 italian guys out of 10 
"The Rush" Vault: A mother searches for her son amongst the ruffians of the Yukon gold rush, only to encounter sneers, disinterest, and an encounter with the supernatural. Si Spurrier hits it out of the park with an engaging period piece, expertly crafting a lived in world and nailing the language of the day. If you enjoyed Mercy, or Mountainhead I think this book will fit in perfectly with those two tales. 7 gold nuggets out of 10
Honorable Mentions
"The Harbinger" Valiant: I kept feeling like there was a previous story I was missing, which is either genius or lazy. Genius because our protagonist has amnesia, so I was basically in his shoes the entire issue. Or  lazy because every comic is somebody's first and it shouldn't alienate them. I'm not a fan of the pencils or inks, but those colors are gorgeous and really sell the panels.
"The Heathens" Aftershock: Here we have a team of dead killers. warriors, outlaws, and gangsters trying to earn their freedom (from what?) by killing other murderous people who are somehow walking the earth again. Decent concept with poor execution.
"The Human Target" DC-Black Label: Tom King weaves a murder mystery that points to the Justice League International!