My Date With Venom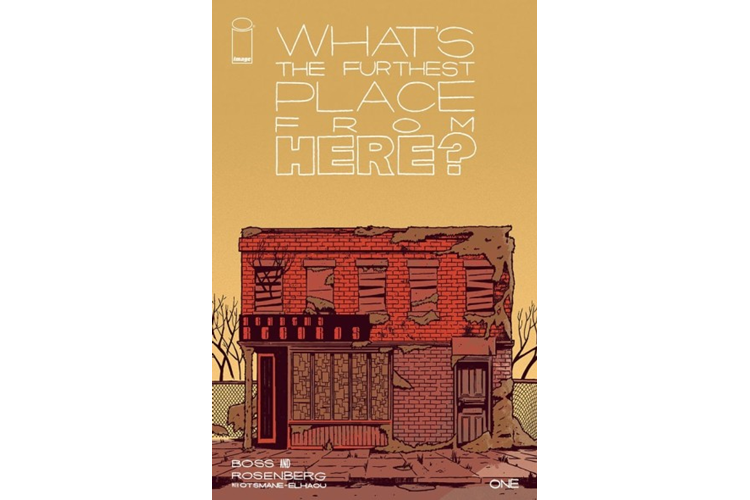 Ahoy-hoy Friends!
One of the books I'm reviewing this month is "Out" from AWA Upshot. I only bring it up since it is an issue two revisit. I think I had a clever name for returning to a series but for the life of me I can't remember. If someone knows, please shoot me an email. 
Comic Reviews
"My Date With Monsters" Aftershock: Nightmares are real, well kinda. They're from another dimension and they get in through our dreams, and the only way to stop them is for a woman to find true love...and oh yeah, the Yakuza are mentioned for some reason. 4 [redacted] eyes out of 10  
"Venom" Marvel: Al Ewing and Ram V pick up the story right where Donny Cates left it and I for one appreciate that. Too often a new creative team comes on a title and ignores what's been happening and goes off on their own wild ride forgetting all the growth and character development. Our writers are laying the groundwork to put Eddie and Dylan through an emotional and physical ringer. I know that I am in the minority here but, Bryan Hitch's art is fine. I mean that in a good way, there's nothing wrong with it, but I also have never quite understood the love his work gets. Maybe I'm missing the point. 7 symbiotic space dust bunnies out of 10
"What's The Furthest Place From Here" Image: A unique and intriguing post apocalypse that draws from a multitude of literary sources and experiences. Here's what you need to know, this book is thick clocking in at fifty-six pages! Also, and more importantly, there are no adults,  neighborhoods are run by gangs of teenagers, seemingly ethereal beings clad in black haunt the land, and of course there is some mythical city where everything is alright. There is an earnest poignancy to the Academy's hyper focus on music as identity and their insistence on partying to cope with death. It is like much of youth culture an imitation of maturity, a charade of courage summoned to withstand the on-slaught of the ever encroaching unknown. 8 slug trails out of 10
Honorable Mentions
"Regarding The Matter Of Oswald's Body" Boom: So I think this is the story of somebody or some agency faking the death of Lee Harvey Oswald. This issue specifically deals with getting the team together.
"Robin & Batman" DC: On first glance Jeff Lemire seems like an odd fit for a Batman book. I feel like his  writing is more akin to melancholy introspection or an esoteric existential crisis rather than high flying adventures and dirty detective drama. Yet, here we are with an excellently crafted story told mostly, though not entirely from Dick Grayson's point of view. Lemire hones in on the Father and Son relationship of the Dynamic Duo. Highlighting how Dick yearns for Bruce's approval while trying to remain his own actualized self. Whereas Bruce is trying to prepare the Boy Wonder for the hardships ahead and struggles to show love and affection. This is shaping up to be a serious and mature look at one of comic's oldest relationships. And oh yeah, there's some crime fighting and villainy afoot as well.
"The Thing" Marvel: It's a comic set sometime before Ben and Alicia got married. Ben finds himself mostly alone, feeling abandoned and without direction or purpose. Luckily there's a Grim Reaper looking fool turning people's hearts black that Ben can focus all his attention on!
Comic Revisits
"Out" Awa Upshot: It's WWII and the Nazi's are feeding Allied POWs to a vampire they've unearthed. Rather enjoyable if a little slow for a monster/war book. It'll definitely read better as a trade.