New SavageTooth Monkey Republic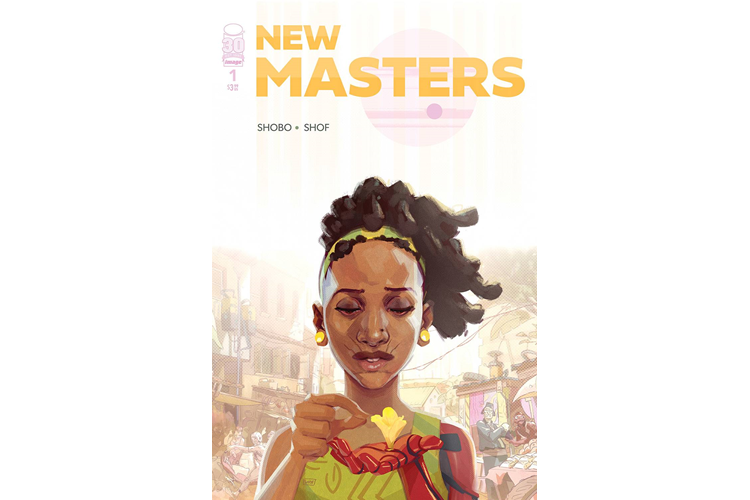 Ahoy-hoy Friends!

 

I'm back from a wonderful two months of traveling, visiting friends and family. I'm sure you're all chomping at the bit to know what I think of new books and I hope my disappearance didn't hinder your enjoyment of this most marvelous medium! 

 

-See You Around The Shop-- Ed

 

Comic Reviews

 

"Monkey Prince" DC: This book starts slowly and shakily and doesn't find it's footing till a third or more of the way through. However, once it does get going it is a charming and fun adventure, if a little bizarre. I think it would be a stronger book overall without its reliance on [Redacted] who is dominating DC's publishing line. Though framing him as something of a villain through the limited perceptions of a child is a nice twist. 6 lingering burps out of 10

 

"New Masters" Image: This is an interesting if uneven tale set in the far galactic future where Earth is at the beck and call of more advanced interplanetary species. There is rampant poverty caused by corrupt government officials and a race to capture the "Eye Of The Mcguffin". The sibling creative team does a solid job introducing future slang, though the dialogue does occasionally suffer for it. The most exciting moment is the start of the book, but from there it languishes under the weight of its own narrative and exposition. Overall if you're looking for new voices in this medium you could do much worse. It will be interesting to see how they develop as a creative team. 6 smoking aliens out of 10 

 

"Sabretooth" Marvel: This book quickly delivers on the violence a Sabretooth story promises. The art from Leonard Kirk and Rain Beredo is visceral and inventive, capturing my eye and leading me through the panels effortlessly. I honestly forgot to read the captions until my second read through. The narrative is surprisingly less straightforward than I originally thought. At first this bothered me and I began questioning the point of this convoluted character study. However, by the end it came together in an interesting if probably ultimately unimportant way. Flaws and questions aside, it was a fun read and the art alone is worth checking out. 7 Optic Blasts out of 10

 

"Savage Spider-Man" Marvel: I don't exactly know how we got here, I think this mini-series is the sequel to Non-Stop Spider-man. There's a giant brain thing, a cabal of poorly named villains I don't recognize, and an island full of monsters, Baron Zemo, and of course Spider-Man (of the savage variety). 5 this book just reinforced my Arachnaphobia out of 10

 

"Speed Republic" MadCave:  Imagine Cannonball Run with a hint of the The Purge or maybe The Book Of Eli, and you're getting close to this book. It's written clearly and concisely. Flashbacks are handled well, showing the memory and lasting briefly enough to pique interest without diverting the momentum of the race. The only real complaint is that it didn't grab me, but to each their own. 7 deuces out of 10  

 

Honorable Mentions

 

"Fantastic Four: Reckoning War" Marvel: The pencils, inks, and colors are fantastic. Capturing intense battles, and cosmic chaos equally well. The story however is boring and cliche. 

 

"The Official Image Timeline" Image: This is exactly what the title says. It's a timeline of Image's history, starting with the events immediately preceding the founding up through the release of this very book. It's written like a timeline and as such reads like a history book. It'd be interesting if they tried a narrative approach on the next anniversary. That however would probably require volumes of pages and would still probably be boring to everyone except the hardcore Image fan or comic historian. I would have enjoyed more information regarding some of the fallouts between the founders instead of just a footnote saying Liefeld was voted out. On the other hand, as Valentino mentioned, decisions were made and not everything could be included. Overall it is well put together and enjoyable to peek back into those turbulent days.