Beta Ray Bequest!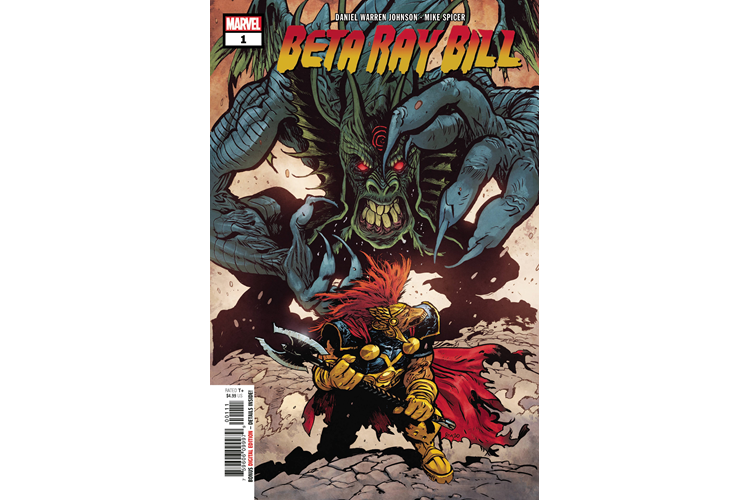 Ahoy-hoy Friends!
Sorry about the long absence, I took a much needed breather. Now I'm back and feeling better than ever! There is one book that came out a few weeks ago that if you didn't check out yet you really should: "The Bequest". Also get excited for Fantasium's 10 year anniversary! We got some fun plans so make sure to check in here or our Facebook for all the latest info!
-- See You Around The Shop--Ed

Anniversary!

We got lots of fun planned for the entire month of April! Make sure you pay attention to the dates to maximize your points!
April 2nd-8th: Comics get Double Points!
April 9th-15th: RPG's and CCG's get Double Points (DnD, Pathfinder, Pokemon, Magic The Gatehring etc!)
April 16th-22nd: Graphic Novels get Double Points!
April 23rd-30th: Board Games get Double Points!

Make sure to snag a Limited Edition Fantasium Ten Year Anniversary Sticker at the Front Counter and Snap a Selfie in our "PhotoBooth" by the exit door! Share those pics with us via email or facebook, or (obviously) put them on Instagram with the #Fantasium10yearsold and we'll do something - we don't know what though...we are working on a cool plan, maybe a raffle, or a personalized tour of the shop, maybe one lucky individual will get to rename the shop or appear as a guest employee for an afternoon...let us know if any of these ideas aren't terrible...or if you have a better one!
 
Comic Reviews 
"Beta Ray Bill" Marvel: Technically this is a "King In Black" tie-in but after reading the first issue I'm pretty sure it's actually just Daniel Warren Johnson's stealth Bill mini series. It's a quick read with frenetic action, Daniel expertly gets us caught up with Beta Ray's status and immediately sets him off on a voyage through the stars to [Redacted]. If you aren't reading KIB don't get scared away; this only pays lip service to the event then moves on with Beta Ray's character moments. 7 rain checks out of 10

"The Bequest" Aftershock: Freddie E. Williams II (Batman/TMNT) art is fantastic, detailed, and somehow able to be roundly cartooney but still posses a realism. If You're a fan of "Dungeons and Dragons" or other fantasy RPGs, this book feels ripped from a Tim Seeley tabletop adventure! Our intrepid adventurers are thrust into the modern world only to uncover a magical plot involving dragons, super soldiers, gun running, and magical manipulations. 8 Puff the Magic Dragons out of 10
Honorable Mentions
"Cult Of Dracula" Source Point Press: If you like modern adaptations of Dracula and Satanic Cannibal Sex Cults, you'll probbaly dig this as much as i did! 
"Marvel Action Spider-Man" Marvel: This is the perfect book to get a youngster into Spider-Man; it's Peter still in high school with many of his classic villains reimagined as teachers!