Challenge Of Scooby's Shadow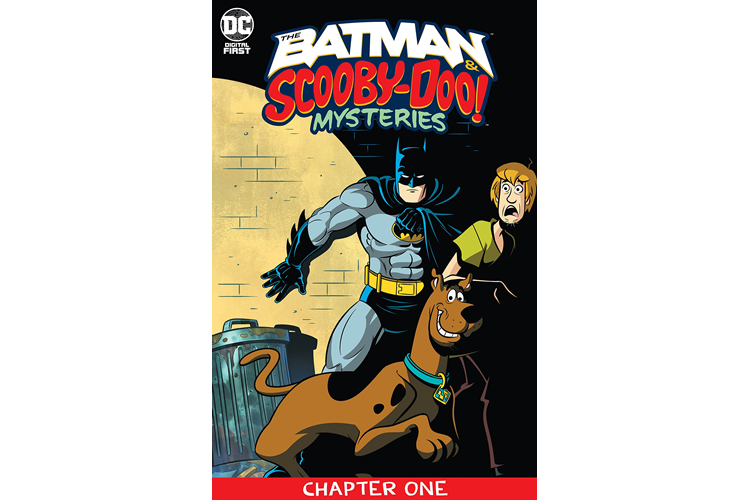 Ahoy-Hoy Friends,
This is a good week if you're a fan of the Big Two, really if you're a fan of DC but Marvel does make an appearance as well. Remember we've still got some sweet double point days lined up through the end of the month so plan your trips to the shop accordingly.
See You Around The Shop -- Ed
Anniversary!
We've got lots of fun planned for the entire month of April! Make sure you pay attention to the dates to maximize your points.
April 16th-22nd: Graphic Novels get Double Points!
April 23rd-30th: Board Games get Double Points!
Make sure to snag a Limited Edition Fantasium Ten Year Anniversary Sticker at the Front Counter and Snap a Selfie in our "PhotoBooth" by the exit door! Share those pics with us via email or Facebook, or (obviously) put them on Instagram with the #Fantasium10yearsold and we'll do something - we don't know what though. We are working on a cool plan, maybe an insert into a blog, or you could be a guest reviewer or get a personalized tour of the shop. Maybe one lucky individual will get to rename the shop or appear as a guest employee for an afternoon...let us know if any of these ideas aren't terrible!
Comic Reviews
"Batman: The Detective" DC: If you're like me and you love Batman, but you aren't jazzed up by the Magistrate storyline but you also want a Batman book set in continuity guess what? This is the book for you, and me! Tom Taylor is weaving a masterpiece, infusing current characterization with "Dark Knight Returns" sensibilities. This is a dark and brooding Batman, grieving the loss of Alfred, questioning what good he's done in the world and searching for some chance at personal redemption. Andy Kubert is a master craftsman, framing action sequences in exciting and interesting angles. I surprisingly really enjoy the trench coat and goggles, at first glance I thought I would hate them but seeing them in action, I have become a fan. The "Dark Knight Returns" tone is supported by a thicker somewhat brutish depiction of Batman. I don't often talk about colors, and I don't have much to say other than they are perfect and entirely complimentary to the tone and setting. 8 Ghost Punches out of 10
"The Batman & Scooby-Doo Mysteries" DC: Gee wilikers Batman I sure did enjoy this book! Super fun, super light and goofy. Great for fans of either cast since the tone, characterization and penciling is spot on. Conjuring a 1970's fever dream of childhood bliss. Perfect for the kiddos. Plus it packs a fun surprise twist about Batman's history in the final pages! 9 Scooby Signals out of 10
"Challenge Of The Super Sons" DC: Peter J Tomasi is hitting it out of the park with this new Super Sons book. It has every thing you've come to expect from a Super Sons story, it's bright, light hearted, exciting, and loads of fun! 8 ripped shirts out of 10
"Spider-Man: Spider's Shadow" Marvel: Chip Zdarsky does a great job of highlighting what Peter is going through. Using narration, nightmare sequences, as well as reactions from allies and foes to hint that there is something amiss with Peter's behavior. By the end of the issue some major changes have taken place and it's easy to see the road that lies ahead for our ounce proud hero. Overall I love the concept of a longer form "What if" comic giving the creative team time to flesh out and explore the themes of this cracked mirror. However something is lacking here, it could be that my own lack of familiarity with the character's history is getting in the way of my enjoyment. That was a common problem with the original run of "What If" books. I'm curious to see how this plays out and would love to hear from any web-heads how they felt about this first issue. 6 wow that last page is dark out of 10 
Honorable Mentions
"Locust" Scout: A pandemic that turns people into giant Locust sweeps the globe plunging the world into a body horror apocalypse. Rife with violence, perversion, fanatics, flashbacks and a lone gunman.
"Phantom Of The Scan" Aftershock: Cullen Bunn  is whipping up what I think is an extraterrestrial psychic horror mystery. I particularly enjoyed the fingerprints throughout the art being used as shading, shadows, and I think psychic phenomena.