Alice Of X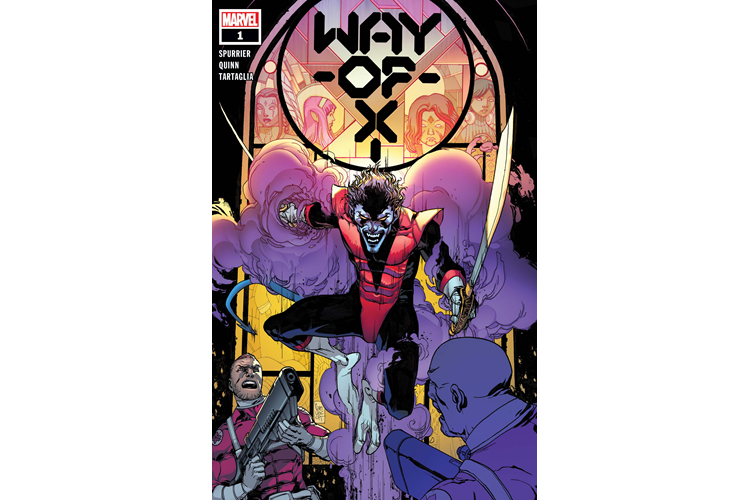 Ahoy-Hoy Friends,
Sorry I'm a bit late, ok very late. It was just too nice out!
--See You around The Shop - Ed
Anniversary!
We've got lots of fun planned for the entire month of April! Make sure you pay attention to the dates to maximize your points.
April 23rd-30th: Board Games get Double Points!
Make sure to snag a Limited Edition Fantasium Ten Year Anniversary Sticker at the Front Counter and Snap a Selfie in our "PhotoBooth" by the exit door! Share those pics with us via email or Facebook, or (obviously) put them on Instagram with the #Fantasium10yearsold and we'll do something - we don't know what though. We are working on a cool plan, maybe an insert into a blog, or you could be a guest reviewer or get a personalized tour of the shop. Maybe one lucky individual will get to rename the shop or appear as a guest employee for an afternoon...let us know if any of these ideas aren't terrible!
Honorable Mention
"Alice In Leatherland" Black Mask: The name really does say it all. Alice jumps down a leather bdsm rabbit hole, albeit accidentally. I really enjoyed this, the art, characterization, and emotional stakes pulled me into the story. I was surprised to find that there's nothing spicy in this issue, maybe they're saving that for later or maybe this will be a sex and body positive book that isn't also pornographic. 
"The Mighty Valkyries" Marvel: The art in the first story is beautiful and stunning. 
"Way of X" Marvel: Simon Spurrier uses NIghtcrawler and his search for meaning and morality in a post mortality world to ask some interesting questions. Unfortunately the depth and seriousness of the questions are somewhat undercut by the presupposed answers. Overall it's enjoyable and sets up a powerful new addition to the mythos.