Stargirl: Blue in Korea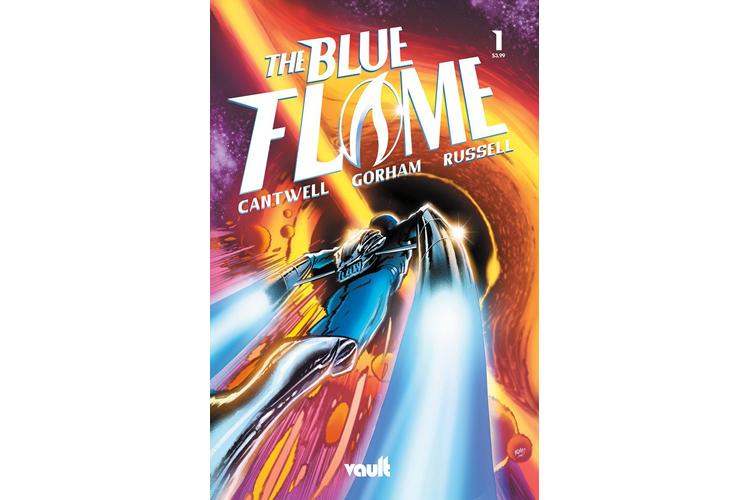 Ahoy-hoy Friends!

We've got a few reviews and an exciting discount for the month of June! Make sure you read on to get all the details!

See You Around The Shop--Ed

To show our support for those who choose to get vaccinated, from June 2nd to June 30th, anyone who shows their COVID-19 Vaccination Record Card will receive 10% off their entire purchase. We want to thank all the Fans that are helping to fight the virus!
 
Comic Reviews
"The Blue Flame" Vault: Two stories starring different versions of the same character! Will the narratives intertwine? Are we witnessing the delusions of a madman or the alternate dimension adventures of parallel beings?  The comic hints at one of these! Overall I was surprised how much I enjoyed this. It's a fun and unique superhero story and is a good alternative to the big two's super soap operas. I almost forgot, the opening page's art is stunningly beautiful. I love the rendering of the universe! 7 propane powered heroes out of 10 
"Made In Korea" Image: In a future where childbirth is unheard of, proxy children are created and sold to potential parents but one proxy has been tampered with and is behaving erratically. The team creates a compelling slice of life atmosphere infused with the strange new status quo of the future. The back up story is an excellent bit of visual story telling that pulls at the heart strings. 8 cows out of 10
Honorable Mentions
"Stargirl: Spring Break Special" DC: A beautifully illustrated  exposition dump designed to get you ready for the new number one coming out later this year. Essentially a clunky zero issue.